The unlawful taking and carrying away another's property without the legal right or consent is considered larceny or theft. As with any charge, if you have been charged with larceny you shouldn't take it lightly.  A larceny conviction could put your livelihood and reputation in jeopardy.  Contacting an experience NC Criminal Defense Attorney is the first step in defending your rights.
Charges and Penalties
Larceny/Theft crimes include a number of related charges and are outlined in NCGS Article 16, Subchapter V, Chapter 14.  You can review the statute here.
Some theft crimes include: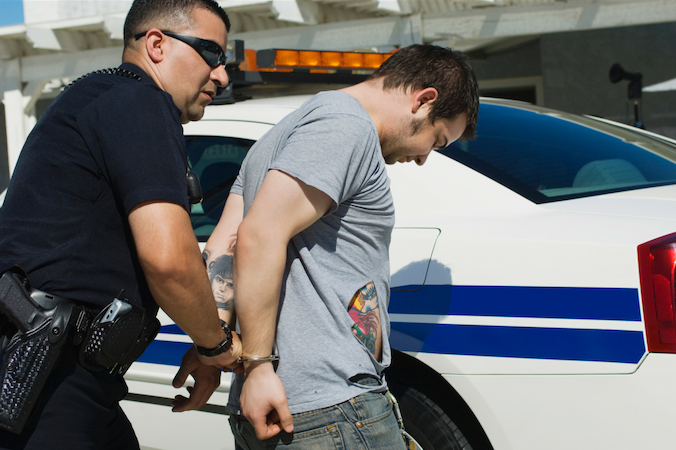 Most theft/larceny offenses in North Carolina are classified as a Class H felony.  The criminal penalties attached for a felony could include jail time, community service, and probation.  In addition, civil penalties such as restitution to the victim and civil fines can be attached to a criminal conviction.
Robbery
There are two types of robbery in North Carolina, common law robbery and armed robbery. 
Common Law Robbery can be seen as larceny by force or threat of force.  (NCGS 14-87.1)  It is punishable as a Class G Felony is punishable up to 47 months of jail time.
Armed robbery can be seen as common law robbery with the use of a dangerous weapon.  The statute defines armed robbery as "Any person or persons who, having in possession or with the use or threatened use of any firearms or other dangerous weapon, implement or means, whereby the life of a person is endangered or threatened, unlawfully takes or attempts to take personal property from another or from any place of business, residence or banking institution or any other place where there is a person or persons in attendance, at any time, either day or night" (NCGS 14-87).  This crime is considered to be Class D Felony and is punishable up to 204 months.
If a person, while not present for the crime, knows of the robbery before or after the actual crime and  assist in its commission through advice, actions, or financial support, they are guilty of aiding and abetting (NCGS 14-87).
Both the act of armed robbery and aiding and abetting an armed robbery are classified as a Class D Felony and can lead to up to 204 months in jail.
If you have been charged with a theft/larceny or robbery offense, you should not hesitate to contact an experience criminal defense attorney.  The Law Offices of Anna Smith Felts, PLLC has over 18 years of experience aggressively defending the rights of our clients and is here to help.  Call us at 919.834.3790
Let our experience be your guide 
Your first consultation Is free!