I am dedicated to helping others
and litigating criminal cases from
traffic to murder.
Attorney Anna Smith Felts
Named one of the "Top 100 Trial Lawyers" by the National Trial Lawyers Association, Anna Smith Felts has dedicated her practice to helping others and litigating criminal defense cases from traffic to murder.
Attorney Anna Smith Felts was born in Salisbury, NC to former North Carolina Representative Addison Neal Smith, Sr. and Elizabeth Smith, and is the youngest of four siblings. She is married to Major James Felts, who has a decorated military career in the United States Army and three beautiful children. 
After graduating from the North Carolina School of the Arts in Opera and Classical Voice in Winston Salem, NC in 1992, Anna went on to the University of North Carolina at Greensboro where she earned a Bachelor of Arts and graduated with Honors in 1997. Anna earned her Juris Doctorate from the Norman Adrian Wiggins School of Law at Campbell University with honors in Pre-trial Litigation, Real Estate, and Sports and Entertainment Law. While at Campbell University, she also attended the Notre Dame School of Law in London, England, where she studied International Human Rights and Comparative Family Law.
​Upon graduation, Anna worked as a trial attorney for the former District Court Judge Jerry Leonard. They later formed the partnership of Leonard & Smith, where Anna practiced civil and criminal law at both state and federal levels.
​In 2005, Anna opened her own firm, Law Offices of Anna Smith Felts, PLLC, specializing in criminal defense and representing those with various criminal charges, ranging from traffic charges to murder. Her practice includes representing those charged with driving while impaired, simple misdemeanors, drugs, embezzlement, crimes of fraud, robberies, assaults, all felonies, child support "show causes", misdemeanor and felony probation violations, and serves as one of two lawyers in Wake County, contracted by the state to serve as the attorney for all indigent persons charged with domestic violence probation violations. In addition she is very experienced in DMV hearings and expungements. She practices daily in District and Superior Courts of Wake County and has received extensive training in Death Penalty Litigation.
​She has extensive experience in litigating civil cases, protective order and most recently settled a multi million dollar trucking accident.
​Since hanging her own shingle in 2005, she has focused her practice on criminal defense and has been involved in a number of high profile cases, including that of NBA player John Wall and Smithfield's Chicken and Barbecue co-founder Gregory Moore. She frequently acts as an on-air legal consultant for CNN, Court TV, HLN, and several local news channels. She also was featured in an article named "Barristers Breaking Barriers" by the Triangle Business Journal.
Outside of managing her own firm, Anna spends much of her time working on civic causes and trying to give back to her community and profession. She has served as legal faculty for the Chief Justice's Commission on Professionalism at Campbell Law School's Intercession Program, has taught various continued legal education classes in the area of search and seizure, the Justice Reinvestment Act, NC Probation Violations and has been a guest speaker in criminal defense at Wake Technical Community College. She currently serves as Vice President for the Board of Directors for the Foundation for Good Business (founded and headed by former Attorney General Rufus Edmisten), serves on the special committee for the Super Kids Scholarship Program for underprivileged children, serves as Vice Chair as the membership committee at the City Club of Raleigh, serves as a Board Member for Beginnings for hearing impaired children, is a former Board member of the State Capitol Foundation and is the former President of the Wake County Academy of Criminal Trial Lawyers.
Throughout her career, Anna has been recognized for her dedication to her clients and her expertise in criminal law. She has been named one of the "Top 100 Trial Lawyers by the National Trial Lawyers Association, was awarded "Top 10 Best Attorneys in Client Satisfaction" by the American Institute of Criminal Law Attorneys, and was given an award and Honorable Mention for "Best Attorney" by Cary Magazine. She also received the "Outstanding Service Award" by the City Club of Raleigh and was the recipient of the "Distinguished Award for Outstanding Leadership" by the Wake County Academy for Criminal Defense Lawyers.  
Most importantly, Anna loves her family and job. She works endless hours to help those in need of competent and caring representation.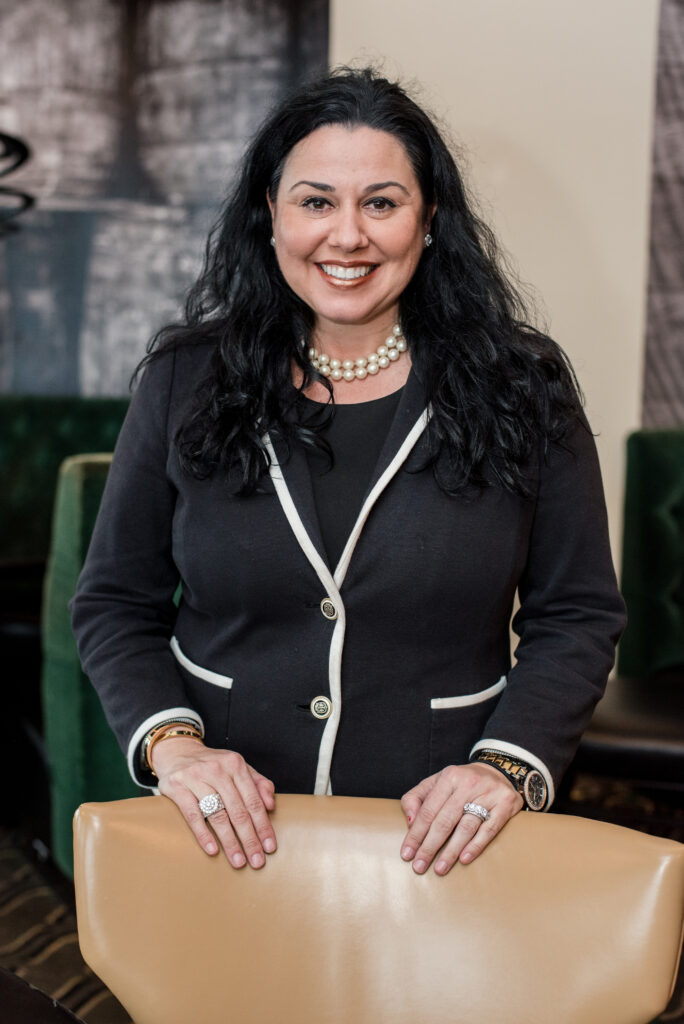 • "Top 100 Trial Lawyers" by the National Trial Lawyers Association
• "Top 10 Best Attorneys in Client Satisfaction" by the American Institute of Criminal Law Attorneys
• "Best Attorney" Honorable Mention by Cary Magazine
• "Outstanding Service Award" by the City Club of Raleigh
• "Distinguished Award for Outstanding Leadership" by the Wake County Academy of Trial Lawyers
• Triangle Business Journal  featured as a "Barrister Breaking Barriers"
• "Top 40 under 40" by the National Trial Lawyers Association
• CNN legal analyst
• HLN/ Court TV legal analyst
• WRAL legal analyst
• Wake County Academy of Criminal Trial Lawyers (Former President)
• Foundation for Good Business Board Member (Vice President)
• Super Kids Scholarship Program Committee
• Beginnings Board Member for hearing impaired children
• State Capitol Foundation (former Board Member)
• Cardinal Club of Raleigh (former Board Member)
• Membership Committee for City Club of Raleigh (Vice Chair)
• North Carolina State Bar
• Eastern District of North Carolina (admitted 2003)
• Tenth Judicial Bar
• Wake County Bar Association
• National Trial Lawyers Association
• American Institute of Criminal Trial Lawyers
• Foundation for Good Business
• Super Kids Scholarship Program
• State Capitol Foundation
• Beginnings (for hearing impaired children)
• St. Jude's Children's Hospital
• Methodist Children's Home
• Interact
• Raleigh Rescue Mission
• St. Baldrick's  Foundation
• Walk for Hope (supporting mental health treatment)